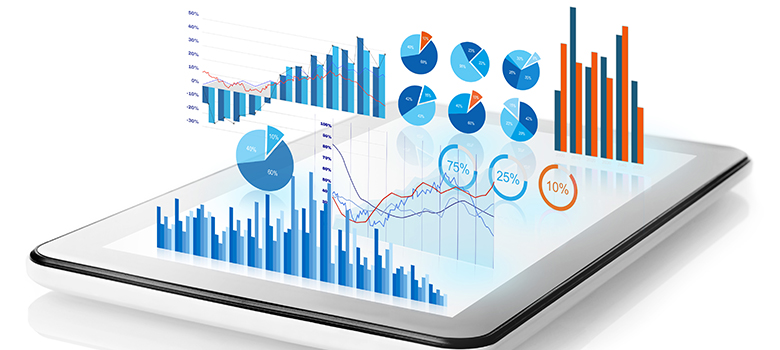 The Modern Business Analytic Tool from Microsoft
Using Microsoft Power BI: With ORBIS as your partner
To make well-considered business decisions, you need a basis of reliable data. In most companies, these important analysis fundamentals are prepared in different sources, for example in Excel, Spark, Hadoop, NoSQL databases, locally on a computer or in an in-house cloud. It is challenging to keep the overview and at the same time provide all authorized employees with the required figures. But no problem with Microsoft Power BI! The cloud-based and user-friendly Business Intelligence solution delivers ad hoc analysis, meaningful reports and all relevant business data in real time. With the active support of ORBIS and our consulting expertise built up over many years, we will be happy to assist you in your efforts to make more informed management decisions in the future.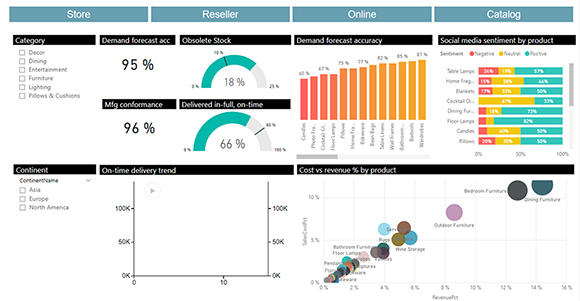 The functions of Microsoft Power BI
Microsoft Power BI is a comprehensive analysis software for medium to large companies. It provides you with the most important evaluations and models of your operating data. Find out which useful functions are included
Business Intelligence
Analyze all your business areas systematically with Microsoft Power BI
Collect and evaluate data
Present all important data clearly in electronic form
Gain essential knowledge about your business
Cloud-based analytics tool
Model and visualize all data from different sources
Make useful predictions
Select the best diagrams for display
Completeness of vision
Microsoft Power BI can be integrated with all other Microsoft products
Access to all data, for example from Excel, Dynamics365, Business Central, Dynamics 365 for Finance
Data models and reports can be quickly collected and visualized
Self-service analysis
Avoid increased costs, security risks and the enormous complexity of working with multiple platforms
High-quality self-service analysis with Microsoft Power BI on one platform
Possibility for all authorized persons in your organization to work with the received data
Smart tools
Integrated functions with artificial intelligence, reliable data backup or worthwhile evaluation and planning features
Bring your analysis self-services and useful business analysis functions to a common platform
Save both costs and effort
Protected data
Bring data protection and the safeguarding of important information and documents to a completely new level
Perform essential backups on your own in no time at all or create close-meshed routines
Your advantages with ORBIS and Microsoft Power BI
An implementation of Microsoft Power BI works best with ORBIS as a strong partner at your side. Choose Microsoft and benefit from the following advantages:
Intuitive operability
Microsoft Power BI comes from Microsoft, so the handling is extremely easy to understand and intuitive. Your employees do not need a long training period and can use the application after a short training.
Self-service
Use the sophisticated self-service BI solution and create your own customized dashboard. It updates itself regularly and is therefore always up to date. From now on, it shows you all the data and key figures that seem most important to you in your company - clearly arranged at a glance!
Cloud Compatible
Microsoft Power BI is cloud-compatible and can therefore be used from anywhere. No matter whether your employee works in the field, in the home office, abroad or in the company. Authorized persons have the possibility to access the desired data from everywhere! Also a cooperation of several teams and departments is promoted.
Investment protection
The cloud-based Microsoft infrastructure forms the basis for the entire system. In addition, you do not need your own server and are protected from further investments.
Existing license rights
Have you already purchased Microsoft Power BI under license, for example via Microsoft 365 E5? Then you can easily integrate Microsoft Power BI with the help of ORBIS: You do not need to purchase additional licenses. You are not sure? We would be happy to advise you on licensing issues and find the right model for you!
Illustrate key figures
Let us present your key figures clearly and gain interesting conclusions about the profitability of your company. Weaknesses and strengths to be developed will also become apparent.
Customizable Dashboard
Microsoft Power BI adapts individually to your ideas and working methods. Dashboards can be personalized, analyses are updated in the background and are displayed with the current data when you call them up again. Everything that is important to you is played out. No essential data and insights are lost!
How ORBIS can support you beyond that
ORBIS has a long experience with Microsoft technologies and Power BI. The satisfied ORBIS customers prove us right and benefit from our extensive industry expertise. However, our work is not finished with a successful implementation of the software in your company: We are ready to assist you with advice and support and also offer a wide range of workshops and training courses on Microsoft Power BI. Useful webcasts and planning aids enable your employees to gain comprehensive knowledge that is always up to date. Please contact us, we will be happy to support you!
Our workshop offers – Microsoft Power Platform
ORBIS – Your companion into the digital age – Decide which approach works best for you. We support you in your journey through personalized coaching series
References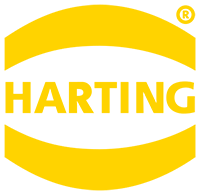 Rely on consultancy and Microsoft solutions from ORBIS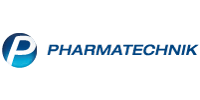 Rely on consultancy and Microsoft solutions from ORBIS

Rely on consultancy and Microsoft solutions from ORBIS

Rely on consultancy and Microsoft solutions from ORBIS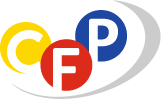 Rely on consultancy and Microsoft solutions from ORBIS
Rely on consultancy and Microsoft solutions from ORBIS

Rely on consultancy and Microsoft solutions from ORBIS

Rely on consultancy and Microsoft solutions from ORBIS
Our solutions for customer engagement
Cloud-based best practice tailored to your sector, based on Microsoft Dynamics 365
Sectoral expertise
Depth of sector-specific knowledge and years of project expertise in customer engagement and digital transformation