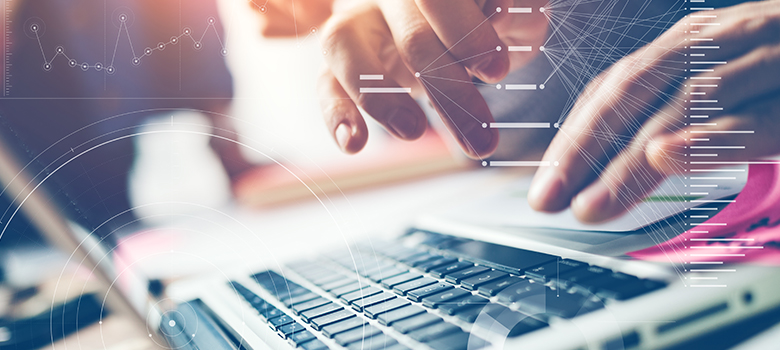 Extended functions
Multi-year project costing
The special feature of the project calculation is the spreading of project costs over several years, taking into account both inflation and cost increase factors (e.g. labor costs, material prices, raw material prices etc.) as well as cost savings potentials demanded by customers. This is made possible through the definition and creation of milestones, own surcharges etc. in ORBIS PCC.
Wage rates and purchase prices can be escalated over the total term. Any time-dependent surcharge factors can be mapped. Milestones can be defined and evaluated on an individual basis.
Special feature for orders/tenders by industrial companies for the public sector: ORBIS PCC allows for the creation of auditable tender documents taking into account the statutory guidelines for pricing review and pricing law.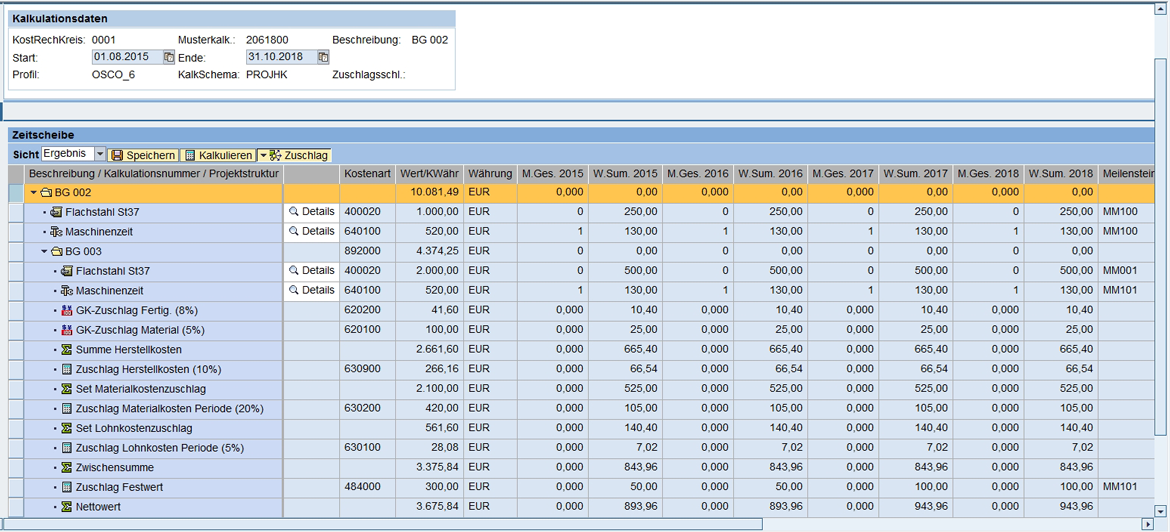 Use of benchmark data
Within a manufacturing cost calculation, a comparison of global location factors via an external cost comparison data base – integrated into ORBIS PCC – is possible.
This allows companies to better analyze and compare supplier offers, enabling them to specify sound cost specifications for future supplier relationships, already from the start.
Instead of using existing SAP master data, calculations can be simulated with external comparison data: Average costs for materials, machines (running times), wages and energy costs from over 60 countries can be included in the ORBIS calculation.
This comparison database contains about 240,000 data entries, 30,000 different process and benchmark costs for parts and systems as well as more than 60 country-specific data. The data base is updated every 3 months. Own entries can be added individually to the tables from the benchmark database.
Assessments with Crystal Reports
In field of Business Intelligence (BI), SAP offers market-leading solutions. Crystal Reports is a flexible SAP reporting tool with excellent layout functions for professional reporting, which can be used flexibly with different types of data sources.
ORBIS AG develops customer-specific Crystal Report reports which contain the customer data from an ORBIS PCC interface. These reports are directly displayed on the SAP GUI (Graphical User Interface) and can be called up directly from a calculation.
The individual reports are stored on the SAP ECC Netweaver server. The customer's corporate design/layout can be fully mapped.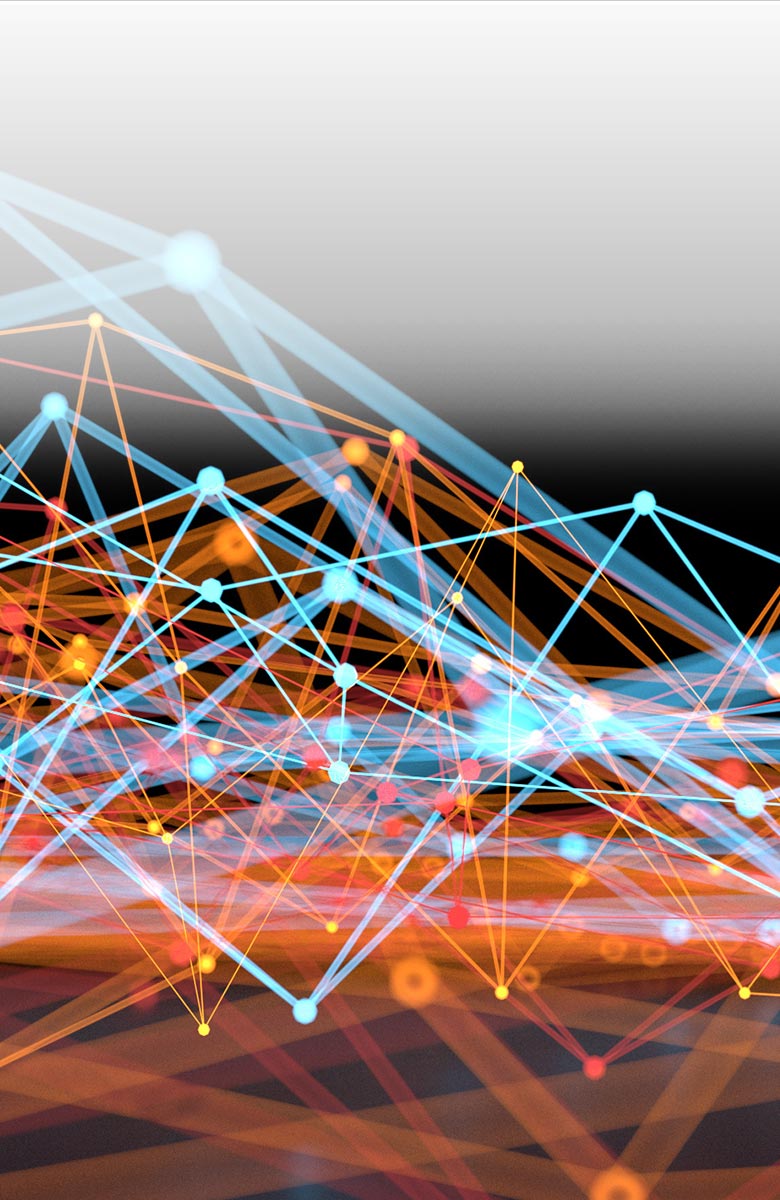 Success stories

CLAAS Group: Calculating tens of thousands of items with ORBIS PCC completely integrated in SAP ERP

KTR implements ORBIS Product Cost Calculator – preliminary costing directly in SAP and from one source

Efficient product costing in SAP: EMAG replaces Excel with ORBIS PCC

ERCO: Introduction of ORBIS PCC with complete SAP integration:
Processes supported with ORBIS PCC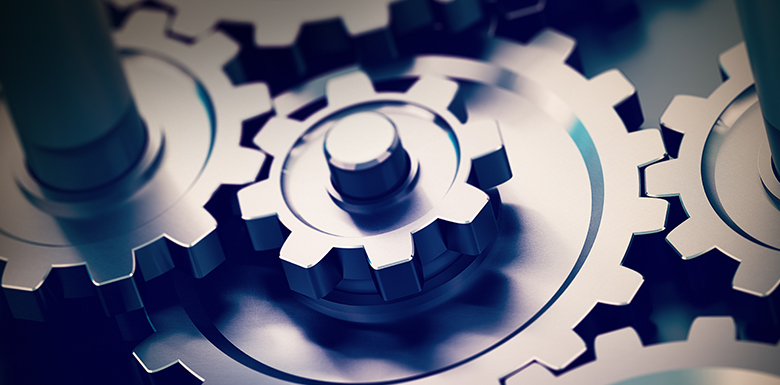 Processes supported with ORBIS PCC
ORBIS PCC provides the best possible support for design and development costing, quotation costing and production cost plus with surcharges and variable items.
Product Cost Calculation with ORBIS PCC directly in SAP with and without master data
The ORBIS Product Cost Calculator (ORBIS PCC), an SAP add-on based on ABAP, enables calculation directly in SAP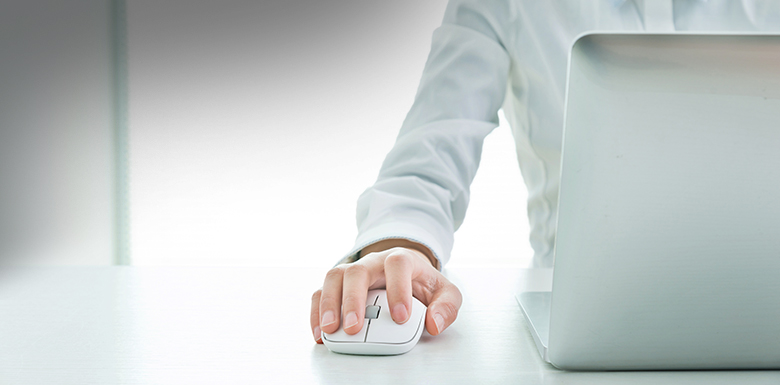 Some examples of how the intuitive operation and functionalities of ORBIS PCC simplify the calculation with SAP.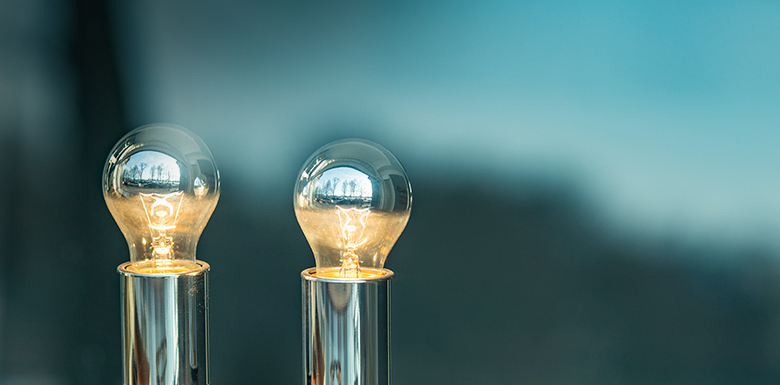 The decisive added value for the SAP calculation, a list of the most important functionalities of the ORBIS PCC.
References