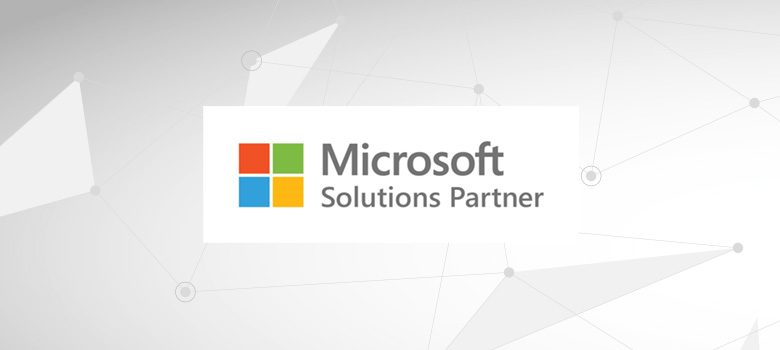 New: Microsoft Cloud Partner Program
Certifications as Microsoft Solutions Partner in three areas at once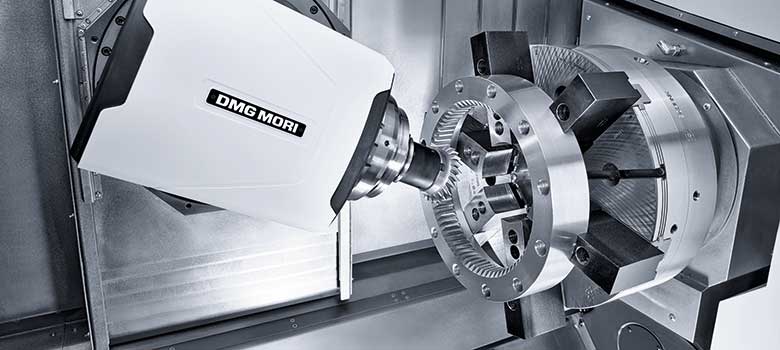 Success Story DMG MORI and ORBIS
DMG MORI digitization strategy with Microsoft Dynamics 365
Microsoft consulting by ORBIS: With us you trust the right partner on your way to digital transformation
Are you looking for a reliable and innovative Microsoft Partner to help your SME or international corporation take the next steps towards digitalization? Thanks to ORBIS's field-tested consulting service, companies optimize their existing business processes and work with our consultants to develop forward-looking strategies with a view to the digital transformation.
With us as your partner, you can count on an excellent Microsoft expert that has years of project experience and comprehensive industry expertise. Our goal? We'd like to help you meet today's demanding requirements by introducing intelligent applications into your company, all the while taking full advantage of new technological opportunities (e.g. through using artificial intelligence or cloud applications).
Through this business transformation, we are paving the way for you to become a smart company and make your business fit for the future. In specific terms, this means that:
you offer your customers more benefits than your competitors (e.g. through digitalized services),
you enhance the effectiveness of your organization and processes,
you strengthen your competitive position,
you increase your share of the market, and
thus sustainably increase your profits.
What Microsoft solutions do we advise on?
To make you fit for the future, we rely on the extensive potential applications of different Microsoft platforms, such as Microsoft Dynamics 365 Customer Engagement, the customer data platform for sales (Dynamics 365 Sales), marketing (Dynamics 365 Marketing) and service (Dynamics 365 Service), Power Platform and Microsoft cloud solutions such as Azure. Thanks to many years of partnership and successful implementation of numerous customer projects, our IT experts have in-depth Microsoft skills relating to the following solutions, which are illustrated in the chart below.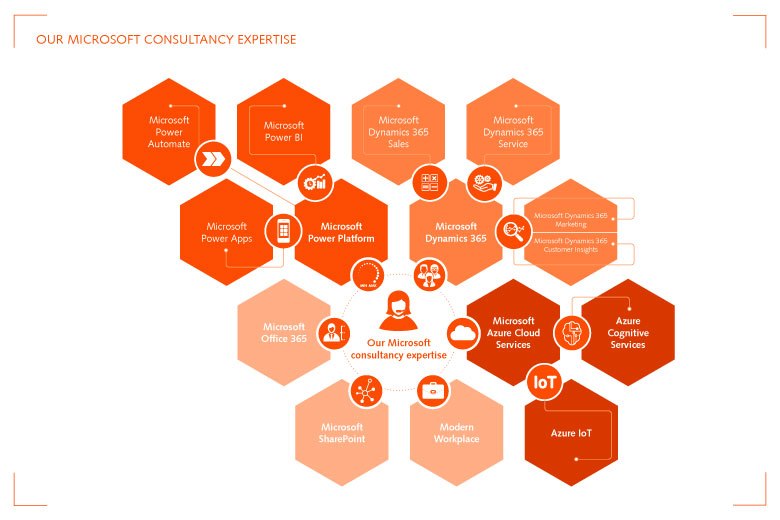 Microsoft Dynamics 365 – create centralized customer profiles using the Customer Engagement solution
With Microsoft Dynamics 365, you as a company simplify the cooperative relationship between Marketing, Sales and Service on the one hand, and create a seamless customer journey on the other. Thanks to centralized and comprehensive customer profiles, Dynamics CRM gives employees a complete picture of all customers and prospects.
Microsoft Dynamics 365 Sales: The Microsoft Dynamics CRM solution for sales helps your sales team optimize customer contact, create positive customer experiences, build trust in your brand and serve existing and new customers more profitably.
Microsoft Dynamics 365 Marketing: Digitalize your marketing processes and create deeper customer loyalty, exceptional customer experiences and a personalized and compelling approach through marketing automation. With Microsoft Dynamics 365 Customer Insights (an AI-based customer data platform), you bring together customer data from different sources and get a 360⁰ view of your customers thanks to the creation of comprehensive customer profiles.
Microsoft Dynamics 365 Service: Gain a clear competitive advantage through personalized and efficient customer service and high-quality self-service. We provide comprehensive advice on the following highlight topics: Customer Service, Field Service, Project Service Automation and Remote Assist.
Microsoft Power Platform – gain a competitive edge by connecting your data
Thanks to the Power Platform's versatile potential applications, you can develop effective solution strategies to solve your individual problems. This allows your employees to analyze relevant data, automate workflows or even create their own apps and virtual agents for support with a single click and no need for any programming skills.
Power BI enables you to make better decisions by getting critical business data in real time thanks to the cloud-based Data Analytics application. The business intelligence solution prepares data from various sources into meaningful reports that you can use to automate and improve workflows and processes.
Create your very own low-code applications with Power Apps digitalize processes with Power Automate. And, in doing so, replace your existing, unwieldy Access, Lotus Notes and Excel worlds. Anyone can use this Microsoft technology to quickly and easily build useful apps, integrate data and automate processes without any prior experience or any need for complex programming.
Microsoft Azure cloud services – make the most of the cloud platform
Leverage the intelligent cloud services of Microsoft's Azure cloud computing platform and prepare your solutions for the cloud era. We support you with years of experience in Microsoft technologies – from virtualizing the IT environment and implementing cross-system business processes, to linking local applications and cloud services and managing data and devices in the Internet of Things environment.
With the help of Microsoft Azure IoT (Internet of Things), we make Microsoft Office and Microsoft Dynamics future-proof for the cloud. This cloud platform simplifies the Internet of Things, making it easier to evaluate all the existing and networked data. Our experts will be delighted to advise you on your customized IT strategy so that you can put the cloud solution to profitable use.
Microsoft Azure Cognitive Services allow your Development team to extend your applications using AI and machine learning. Azure Cognitive Services include diverse services like automated decision making, speech recognition and input, image analysis and web search. A major advantage is that no in-depth prior knowledge of machine learning is needed for this – effortless embedding is guaranteed whether you're a complete beginner, an experienced expert or
Modern workplace – create an innovative and modern workplace with smart solutions
The digital transformation is ushering in a lasting change in the world of work. Together with our subsidiary Data One, we'll show you the new opportunities and possibilities relating to the modern workplace with Microsoft solutions like Microsoft 365 or Microsoft Teams. In addition to implementing the IT solutions, Data One also offers you a complete package with training and the appropriate hardware and software.
Microsoft Office 365 – use the versatile Office applications in the cloud to enhance the efficiency of your collaboration
Microsoft Office 365 is your comprehensive toolbox for entering the modern world of work. It includes the Office applications you'll already be familiar with (Outlook, Excel, Word, PowerPoint, Publisher and Access) as a base, as well as smart tools for remote working (Teams, Exchange, OneDrive and SharePoint), that are geared for both mobile and desktop use. By using this solution, you'll increase productivity for the long term and make interaction between your employees easier, regardless of the time and their location.
ORBIS is your industry expert: rely on the Microsoft Partner with concentrated competence
Thanks to their extensive experience as a Microsoft Partner in implementing numerous customer projects with companies from various industries, the experienced digitalization experts at ORBIS know exactly what your individual requirements are. Our consultants have the invaluable expertise to think their way into your processes and problems and offer you the best solution proposals based on technologies such as Microsoft Dynamics 365 Customer Engagement or the Power Platform for your personal project.
Our customized industry solutions provide you with targeted support to solve your individual problems
The chart below provides more information about the industries we are represented in with ORBIS solutions. With us as your partner, you can rely on solutions from the automotive supply industry, consumer goods industry, construction supply industry and discrete manufacturing that are individually tailored to your company's needs.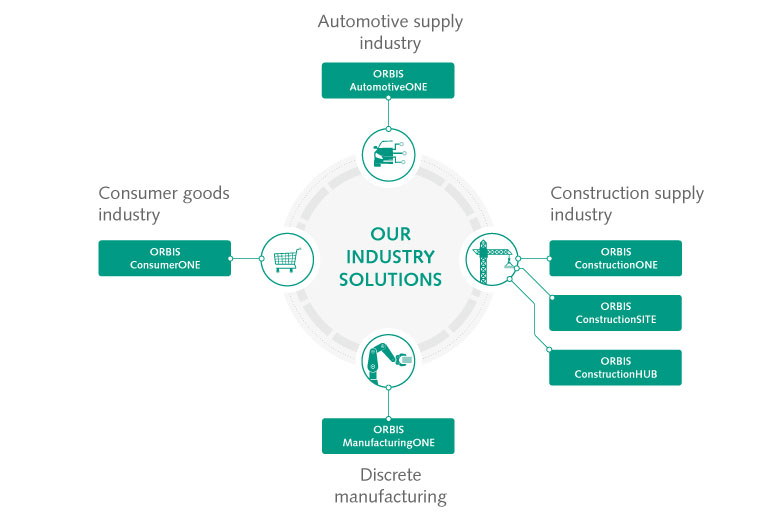 Our ORBIS solutions for discrete manufacturing
ORBIS ManufacturingONE, the CRM industry solution based on Microsoft 365, is adapted to the specific requirements of the manufacturing industry (including the electronics industry, high-tech, mechanical engineering and the service-oriented sector). The solution includes the following functionalities, among others, to sustainably increase your competitiveness: Customer Portfolio Management, Customer Value Analysis & Segmentation, Opportunity & Project Management and Organization & Territory Management. These integrated modules allow you to increase your transparency, manage sales more efficiently and generate quotes faster.
Our ORBIS solutions for the construction supply industry and the technical trade
Our portfolio for construction companies, construction suppliers and the technical trade ranges from object identification to object implementation and object support and was developed in close cooperation with our customers. We accompany you with these solutions along the entire customer journey.
ORBIS ConstructionHUB is a cloud service for construction object identification, with tools for managing and qualifying construction projects and tenders. By using this data platform, you can consolidate and qualify information from international data suppliers, reconcile it with your CRM information, then transfer it directly into your CRM system (e.g. Dynamics 365 or SAP) with one quick click.
ORBIS ConstructionONE​​​​​​​ is our comprehensive CRM extension for the construction industry to meet the specific needs of your daily work. Manage your Sales team more efficiently, improve your customer service and simplify administration in the system with Dynamics 365.
We have developed ORBIS ConstructionSITE – an app for the digital construction site – based on Power Apps together with Hörmann. With this application, we make both your online and your offline work on site at the construction project easier (e.g. with measurements), thereby eliminating the need for post-processing in the construction container.
Thanks to ORBIS ConstructionRFQ Request for Quote), a huge strain in the manual quotation process will be lifted with the help of AI. Intelligent document processing in request management reduces the time-consuming work involved in checking all the requests, including all the service specifications.
Our ORBIS solutions for the automotive supply industry
With ORBIS AutomotiveONE we have developed a collaboration platform for automotive suppliers based on Dynamics CRM. The system improves processes in Marketing, Sales and Service and meets the increased demands of the automotive industry, such as close cooperation with OEMs and the desire for fast, personalized service.
As an automotive supplier, you benefit from numerous additional functionalities, like optimum networking with your contacts, enhanced efficiency through optimization of RFQ and service processes, and improved quality of internal and external customer processes in the direct market and aftermarket.
Our ORBIS solutions for the consumer goods industry and the retail sector
We offer ORBIS ConsumerONE – an individual sales, key account management and e-commerce tool based on Dynamics 365 – for the consumer goods industry and the retail sector. By using the software, you can, for example, improve distribution ratios, plan field sales visits more efficiently and show the impact of your current campaigns on the profit contribution with one quick click.
Many years of experience and in-depth know-how: find out how you could specifically benefit from working with ORBIS

Sound advice and forward-looking strategies
We firmly believe that Microsoft Dynamics 365 for Customer Engagement forms the perfect foundation for your digital strategy. For 25 years, we have done more than just show companies tailor-made options; we have also implemented in-house IT processes with Microsoft Dynamics ourselves since the company was founded. Coexistence with SAP also makes us the ideal consultant for your individual business transformation.

Sustainable customer relationships and support
Throughout the long-standing relationships with our customers, we are constantly developing both ourselves and our products. These sustainable connections, which last even beyond project completion, set us apart as a competent and trustworthy partner. We remain at your side even in difficult situations and are happy to advise you on all new challenges. With our Microsoft support, we offer you holistic application lifecycle management.

In-depth industry knowledge thanks to successful customer projects
Numerous customer projects in different industries mean we're intimately familiar with your individual requirements and can support you with concentrated competence in the best possible way by offering advice. Our certified consultants provide in-depth Microsoft consulting for discrete manufacturing, the consumer goods industry and the retail sector, not to mention the automotive and construction industries too. In addition to current best practices, we focus on continuous development and always keep an eye on new trends in your industry.

Customized ORBIS solutions
To meet your industry's specific needs, we have developed our very own ORBIS products that allow you to customize your Dynamics 365 to meet your sector-specific needs. In addition to these industry solutions for customer engagement, we've developed other products that simplify your everyday IT work, such as an SAP integration for Microsoft 365, ORBIS DataQualityONE to ensure address data quality or ORBIS DataProtectionONE for compliance with the GDPR.

A certified Microsoft partner
Whether it's the long-standing Microsoft Partner status or the Inner Circle Awards: ORBIS is one of the most successful companies in the Microsoft Partner Network worldwide. You also benefit from this close exchange, since we can pass current information and developments directly on to you.

International project work and a global team
Our entire company's digitalization experts are spread all over the world and offer you customized IT consulting for Microsoft products on an international level. Our colleagues at ORBIS Austria, ORBIS Switzerland, ORBIS France, ORBIS USA and ORBIS China would also happily support your business projects with individual consulting.
ORBIS is a long-standing and excellent Microsoft Partner

These customers rely on ORBIS in the Microsoft environment

Rely on consulting and Microsoft solutions from ORBIS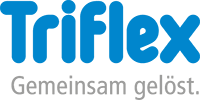 Rely on consulting and Microsoft solutions from ORBIS

Rely on consulting and Microsoft solutions from ORBIS

Rely on consulting and Microsoft solutions from ORBIS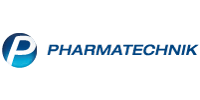 Rely on consulting and Microsoft solutions from ORBIS
Rely on consulting and Microsoft solutions from ORBIS

Rely on consulting and Microsoft solutions from ORBIS

Rely on consulting and Microsoft solutions from ORBIS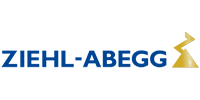 Rely on consulting and Microsoft solutions from ORBIS