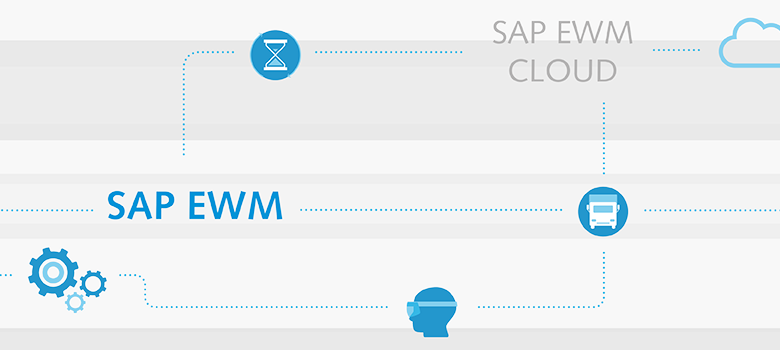 SAP EWM: Introduction and migration
SAP EWM (Extended Warehouse Management) is SAP's strategic warehouse solution under SAP S/4HANA. Compared to its predecessor, SAP WM (Warehouse Management), the solution offers a far greater set of functions with many new features. Migrating is worthwhile, not least since after the year 2027, SAP WM will lose its usage rights under S/4HANA. After this time, only the basic functions of this proven solution will be usable in the basic solution for warehouse management – SAP Stock Room Management – integrated in SAP S/4HANA. Below you will learn which new features the solution offers and why an introduction to SAP EWM is beneficial for your company.
An introduction to SAP EWM: Why is it worthwhile to migrate?
SAP EWM can be used both decentrally and embedded in a SAP S/4HANA system. By introducing SAP EWM in your company, you will benefit from a far more versatile range of functions that make it unnecessary to develop a multitude of customized additions that are necessary when using SAP WM. Furthermore, the solution provides comprehensive process support for all types of warehouses as a response to increased process requirements. As such, SAP EWM is the perfect choice for companies that wish to introduce SAP S/4HANA and desire a high degree of functionality for their warehouse management.
The functions of SAP Extended Warehouse Management
Migrating to SAP EWM is mainly worthwhile regarding the many features and the accompanying optimization of processes in your warehouse. You can take advantage of the following practical functions:
Optimized coordination
Thanks to the introduction of SAP EWM, you can seamlessly coordinate your inbound and outbound processings and all the processes in between.

Flexibility and automation
SAP EWM offers flexible, automated assistance with processing all goods movements and managing inventory in a warehouse complex. SAP Extended Warehouse Management helps to make all the logistical processes in a warehouse run according to plan and efficiently.

Improved organization and monitoring
All goods movements that involve the warehouse are executed by SAP EWM. This includes incoming goods, outgoing goods, relocations, automatic replenishment, managing hazardous materials, layout and process-oriented warehouse control, effective work preparation via automatic wave picking creation, resource optimization via rule-directed bundling of warehouse tasks or processing inventory differences in your warehouse.

Various logistics options
SAP Extended Warehouse Management supports various logistics processes and the latest technologies. For instance, this enables augmented reality, pick-by-voice, and RFID.

Comprehensive functions
SAP EWM can cover various, comprehensive functions beyond the main processes. For instance, they relate to material flow, personnel management, or scheduling at the dock.

Integration into additional products of the SAP Digital Supply Chain
The holistic optimization of your logistics processes is additionally supported by integrating the SAP EWM into additional products in the SAP Digital Supply Chain, such as SAP TM (Transportation Management), SAP Yard Logistics, or SAP Warehouse Insights.
How introducing SAP EWM benefits you
All the processes in your warehouse can be managed and optimized with SAP Extended Warehouse Management, which results in various advantages that benefit both your company and your employees:
Future-proof solution
Unlike SAP WM, which will expire in the coming years, or the base solution for fundamental warehouse processes under S/4HANA, SAP Stock Room Management, SAP EWM provides you with a future-proof solution for your warehouse management. As a result, you will avoid another migration in the coming years, which would be required due to the increasing process requirements. By introducing SAP EWM, you can already identify and take advantage of new capabilities on the process end.
Various scaling options
Growth is one of the most important goals of any company. Because of this, the SAP EWM system can be flexibly scaled and adapted to the respective size of your warehouse.
How to manage the migration with ORBIS as a strong partner
There are generally many different migration scenarios for introducing SAP EWM under SAP S/4HANA. On the other hand, the best scenario for your company depends on various aspects. You must take into account whether and which existing SAP solution is currently being used for warehouse management and whether integrated or decentralized operation is desired. ORBIS assists you in all these aspects with expert consulting. Together, we will find the ideal solution for you and develop the appropriate, customized roadmap alongside you.
All warehouse management solutions under SAP S/4HANA
Warehouse management under SAP S/4HANA
Process optimization in your warehouse: We provide you with comprehensive advising when selecting the right warehouse management alternative under SAP S/4HANA.
Define your roadmap from SAP WM / SAP LES to a new SAP logistics solution with ORBIS. This means that from 2027, you will be starting with new standard software for warehouse management by SAP.
SAP Stock Room Management
Ever since the release of SAP S/4HANA 1909, SAP Stock Room Management has been covered by the license for SAP S/4HANA Enterprise Management. This solution is designed to allow SAP customers to continue using the SAP WM basic functions after 2027.
References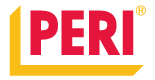 Relies on consulting services by ORBIS

Relies on consulting services by ORBIS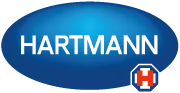 Relies on consulting services by ORBIS

Relies on consulting services by ORBIS

Relies on consulting services by ORBIS

Relies on consulting services by ORBIS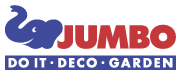 Relies on consulting services by ORBIS

Relies on consulting services by ORBIS

Relies on consulting services by ORBIS

Relies on consulting services by ORBIS

Relies on consulting services by ORBIS

Relies on consulting services by ORBIS

Relies on consulting services by ORBIS

Relies on consulting services by ORBIS

Relies on consulting services by ORBIS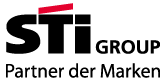 Relies on consulting services by ORBIS